INTRODUCTION
Our mission is provide safe and effective products, that will make people beautiful and healthy.
That's why we make sure, all of our products have been tested in clinical trials and were approved by Ministry of Food and Drug Safety. 
Today we are the only company in Korea that has CE Certificate for PLLA Lifting Threads!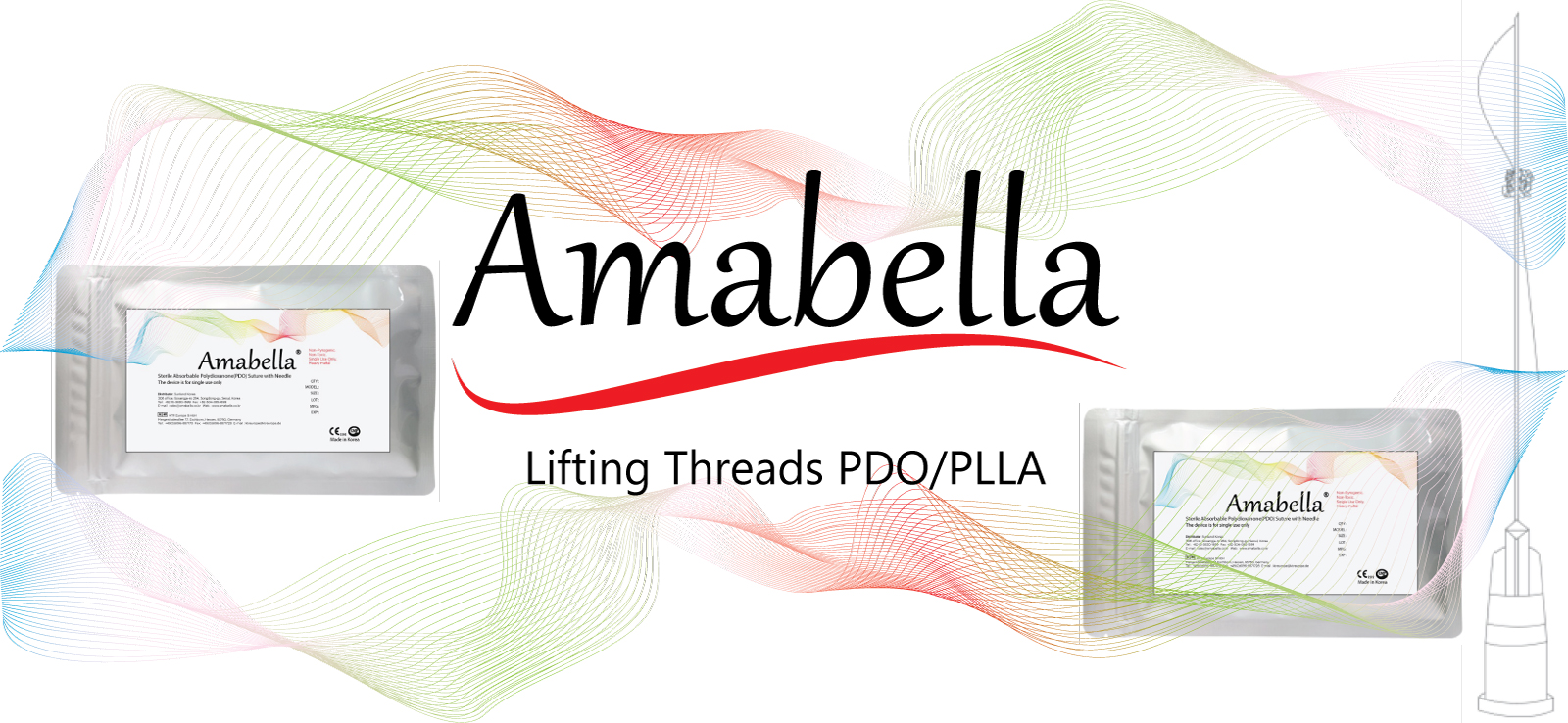 WHAT IS PLLA?
Poly-L-lactic acid (PLLA) sutures made from a biocompatible polymer that has been used in orthopaedic
pins, rods, screws and nails for bone fractures, and of course, sutures, for many years. PLLA sutures are
resorbable, acting on the deeper layers of the skin so they stimulate the body to produce its own collagen..
They last for18 months and are a fifth generation polymer suture, which is from plants—a sort of alpha
hydroxy acid (AHA). The PLLA material is sculptural. They also stimulate the collagen for a longer period,
sometimes even up to 24 months.. 
RANGE
There are 6 types of Amabella PLLA Lifting Threads: Mono, Twin, Screw, Double Screw and 2 types of Cog threads. 
DIFFERENCE BETWEEN PDO & PLLA THREADS