Introduction
PLUS MILL RS5-001 is a 5 axis milling machine with servo motor and guarantees robustness & durability.
RS5-001 provides dynamic flexibility with a built-in, 5-axis dental automation system.
High performance servo motor and 1.2 kw spindle deliver superior machining dynamics and speed in Co-Cr & Titanium.
Designated zigs for RS5 make the user with the ability to produce a wide range of dental restoration components based on demand
- including crowns, bridges, abutments, especially implant-carried restorations and bar work.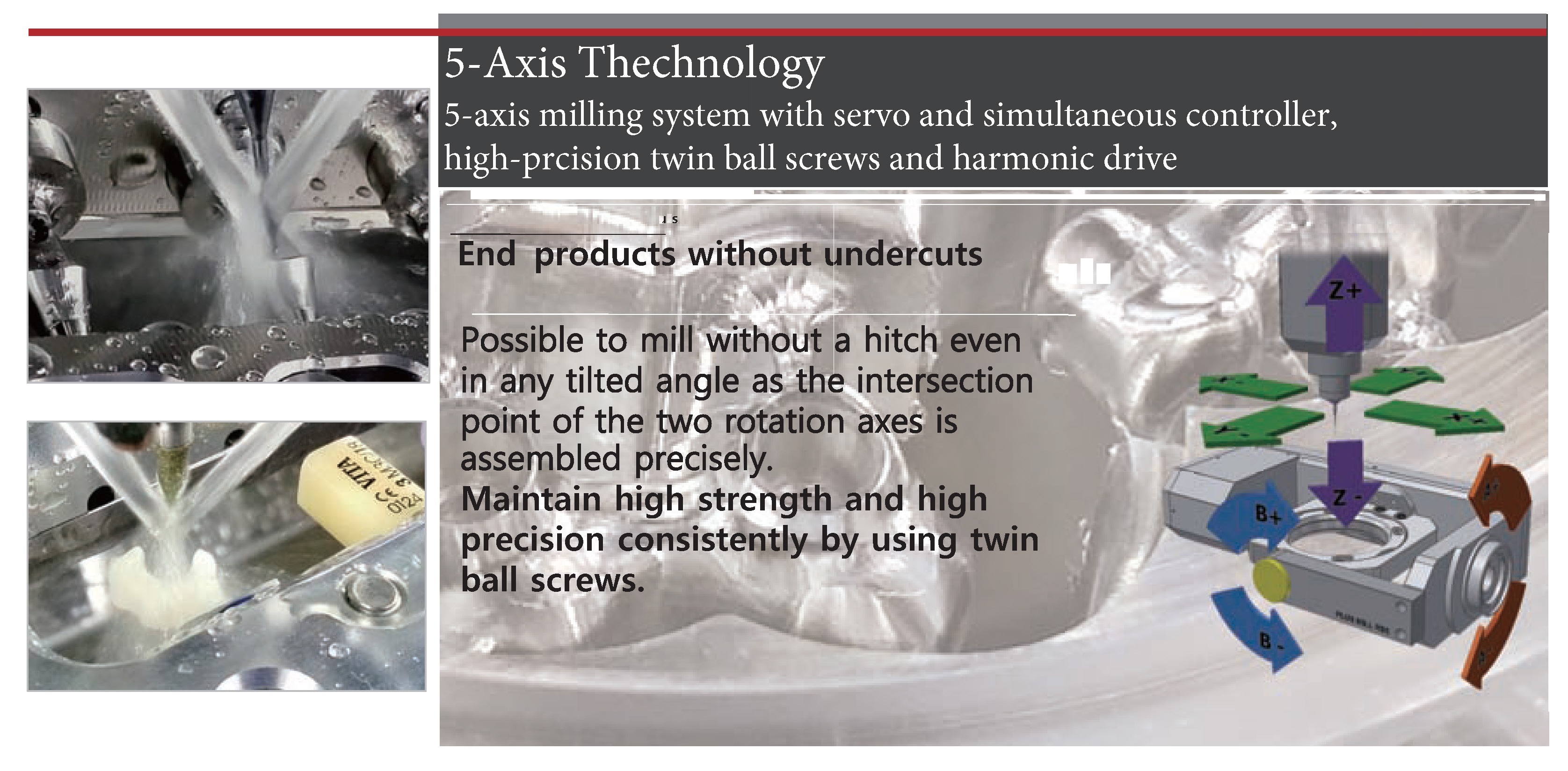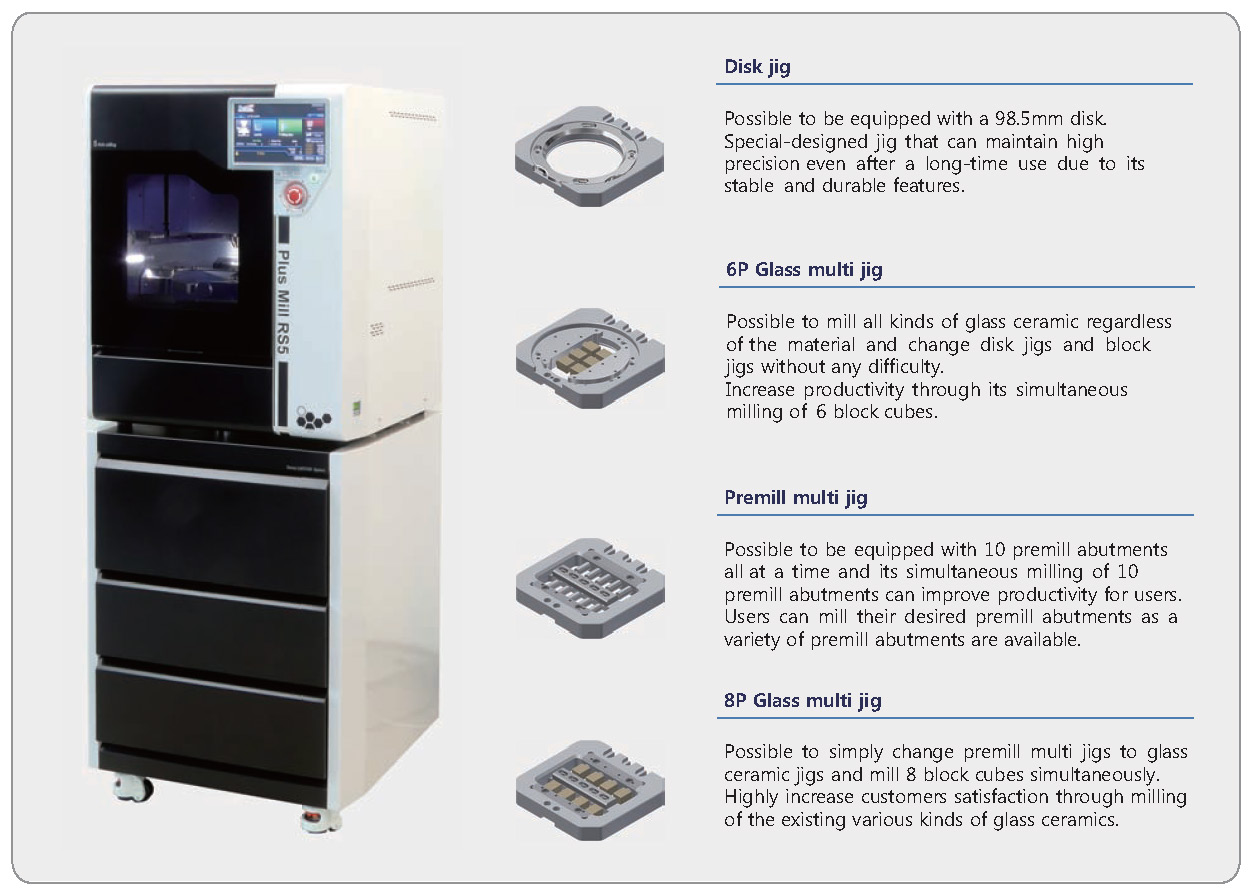 Range of applications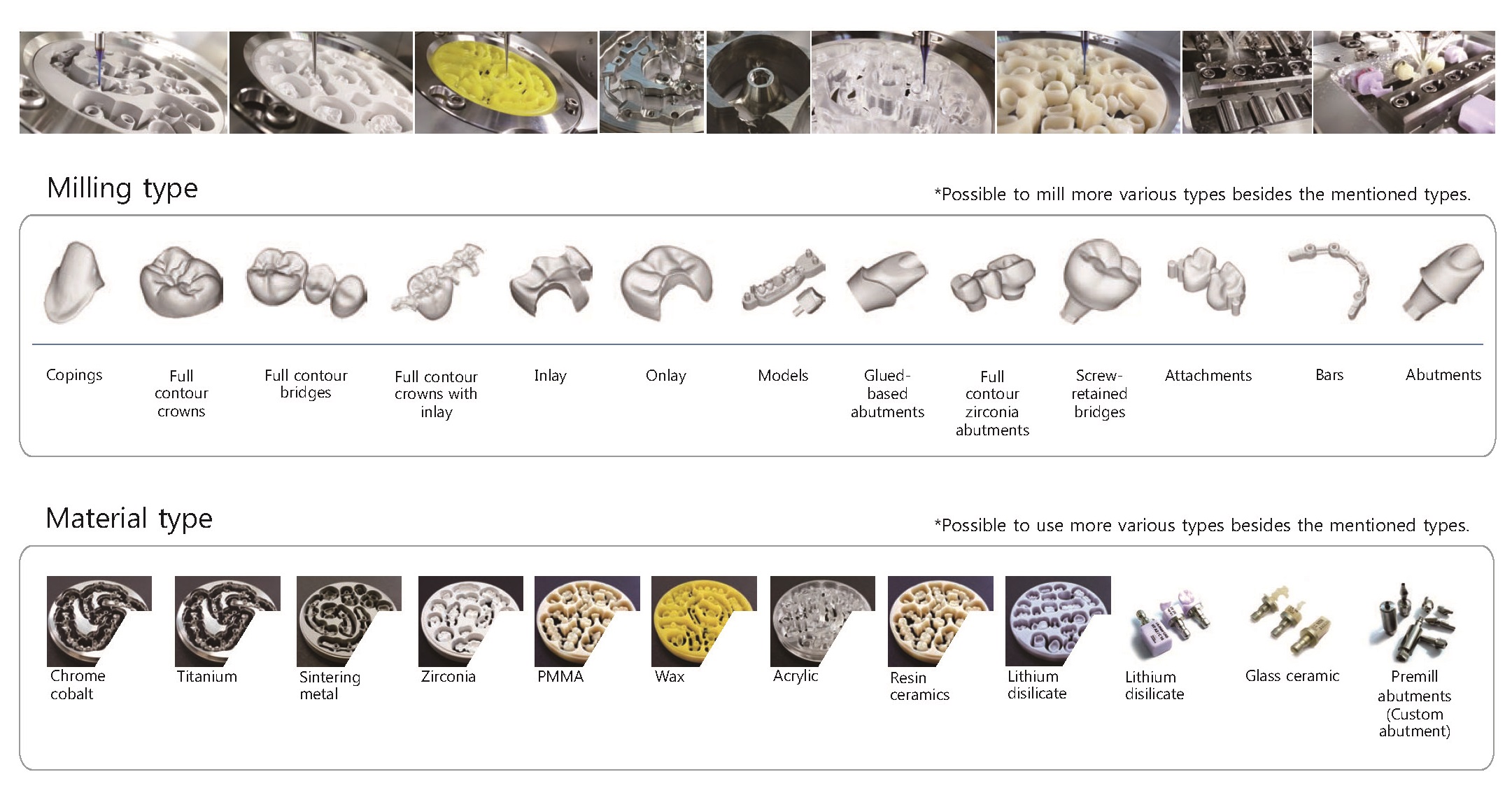 RS5 Technology

RS5 Components

Tools